Welcome to 2014, which arrived in Boston with arctic whirlwinds of snow. Coming through the red Athenӕum doors to the well-appointed warmth within has been a lifelong winter pleasure for me. What is more delightful than a comfortable library seat, a room full of books, and the tranquil contemplation of profound themes as the icy lights of Tremont Street twinkle through the graveyard?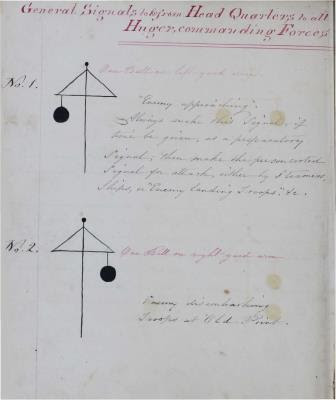 2014 will be a year of new leadership for the City of Boston and the Boston Athenӕum. As Martin Walsh succeeds Mayor Thomas Menino, he promises a fresh look at city-wide funding for arts and culture, reaching out to many constituencies for advice. Here at the Athenӕum, our Director Search Committee continues to vet a widening pool of identified candidates. By early February, a short list of finalists is expected to emerge, with final interviews on schedule for March. During these all-day visits, finalists will engage with a wide range of staff and board members.
Concurrent with the advent of a new director in 2014, we expect to embark on a master facilities plan, and we reach out to you, our valued patrons, for fresh thoughts on service delivery and your membership needs. A comfortable seat in a roomful of books is indeed delightful, but 21st century libraries simply must incorporate convenient, contemporary access and amenities for patrons of diverse ages and interests. Your advice and suggestions are paramount to the planning process.
A smashing winter events season is underway. Future attractions include Saturday skating on the Frog Pond, New England Conservatory student concerts, alluring lectures, and a film evening, sponsored by the Young Patrons. Of particular note are a series of book talks on the Civil War and three panel discussions on "The Future of the Museum" in January and February. This series, which includes museum leaders and innovators from across the nation, will certainly be a sell-out. Registration opensJanuary 13.
We were saddened to hear of the death of Trustee Emeritus Caleb Loring, Jr. in late November. He was a long-time, dedicated supporter of the Athenaeum's uniquely valuable Civil War collections, who endowed fellowships, promoted acquisitions, and funded a large digitization project designed to share this important material with a wider world.
With best wishes for the New Year,
Deborah Hill Bornheimer
President, Board of Trustees
Credit for image above: Signal Book, 1861-1865, page 18.
Credit for image below: Confederate postage stamp, 5 cent blue, general issue 1862, type 7. Collection of the Boston Athenæum, Gift of Richard G. O'Brien, 1987.
Suzanne S. Terry has been the Children's Librarian at the Boston Athenæum since 2001. In addition to her duties at 10½ Beacon Street, Sue has been active professionally throughout her career. She is a North American Liaison Officer for the Beatrix Potter Society, an international society that exists to promote the study and appreciation of the life and works of Beatrix Potter (1866 - 1943).
Sue is a past president of The Foundation for Children's Books, a Boston area nonprofit organization that seeks to inspire a love of reading in urban classrooms, primarily by bringing acclaimed children's book authors and illustrators into underserved K-8 schools. The Foundation also presents professional development events for librarians, teachers, and other interested attendees.
Having served as a judge for the Boston Globe-Horn Book Award and the Massachusetts Book Award, most recently Sue was on the panel of judges to select the Boston Public Library Associates' Writer-in-Residence for 2013-2014. She participates annually in selecting the winning essays from Boston public schools sixth-graders for the Max Warburg Foundation Courage Curriculum. Sue taught a course on Beatrix Potter for Beacon Hill Seminars in 2012, and in 2014, will teach a course on Harry Potter.
James Reid-Cunningham
Deputy Director
Credit for image above: Suzanne S. Terry in the Children's Library, (Sara Levine, 2013).
New Electronic Resource: China, America, and the Pacific
A new electronic resource offers members the chance to
explore an extensive range of archival material connected to the trading and cultural relationships that emerged between China, America, and the Pacific region from the 18th to the early 20th centuries.
The Boston Athenӕum contributed rare materials to the digital collectionChina, America, and the Pacific: Trade & Cultural Exchange created by Adam Matthew Digital and available to members with otherAthenӕum electronic resources. Twelve other libraries also participated: American Philosophical Society, Bridgeman Art Library, California Historical Society, Hagley Museum and Library, Hawaiian Historical Society, Massachusetts Historical Society, Nantucket Historical Association, Phillips Library, and Peabody Essex Museum. The Athenӕum contributed printed books as well as materials like correspondence, account books, ephemera, journals, logbooks, and business records, representing local names including the Sturgis, Perkins, and Dumaresq families.
Tom Gearty
Serials
Credit for image above: page seven from Collection of Arabic and Oriental manuscripts, ca. 1799-ca. 1830.
The
current Caleb Loring, Jr. Fellow is
Summar Sparks
, a doctoral candidate at the University of North Carolina Greensboro, whose dissertation is titled, "Unbound Regionalism: The Circulation of Southern Periodicals and Novels." In the Henry Long Room at
noon on Monday, January 13
, she will describe how the Boston Athenӕum's collections have informed her research. All are welcome; no reservation is necessary.
Caleb Loring, Jr.'s generosity has supported the Athenӕum in many ways throughout his long association. Scholars in particular have appreciated his commitment to a balanced study of the American Civil War. In the mid-1990s, he supported foreign researchers using the Athenӕum's rare materials, but in 1999, he formalized his support by creating the eponymous fellowship specific to the study of the Confederate States and the Civil War. Since then, sixteen fellows have fulfilled month-long residencies during which their studies focused on many examples from the Confederate Imprint Collection. In 2008, Loring expanded the program by creating, in honor of his parents, the Suzanne and Caleb Loring Fellowship on the Civil War, its Origins and Consequences. This is a joint fellowship with the Massachusetts Historical Society that allows recipients a month at each institution to study the published and manuscript materials necessary for a thorough examination. Since 2008, six have been selected; the current recipient, Dylan Yeats, will visit before July 2014. All fellows are offered the chance to present their projects to members and the public; all are invited to attend.
Mary Warnement
William D. Hacker Head of Reader Services
Credit for image above: Credit for image above: page from Uniform Dress of the Army of the Confederate States. (Richmond, 1861). Athenӕum purchase, ca. 1865.
Philosophy Discussion Group
After a brief hiatus, the Philosophy Discussion group meets the thirdTuesday of every month at 6:00 p.m.
Regular participants extend the following invitation to philosophically-inclined members: "Come join us as we continue the debate whether philosophy involves nothing more than dealing with a variety of linguistic puzzles (Wittgenstein's proposition), or whether engaging in philosophic discussions enables one to better confront "real world" problems (Popper's view)."
Unfamiliar with Wittgenstein or Popper? This could be your chance to learn. The reading list focuses on books that feature philosophy but whose main classification is historical, biographical, or cultural. On January 21, 2014, the book under discussion will be Wittgenstein's Poker: The Story of a Ten-Minute Argument Between Two Great Philosophers by David Edmonds and John Eidinow.
Emilia Poppe Mountain
Reader Services Assistant
Credit: "The Brain as Seen in Position within the Skull," in The Relations of Mind and Brain by Henry Calderwood (London: Macmillan & Co., 1879), p. 12.
Top Titles and Authors 2013
Top 15 Titles in Circulation
The Burgess Boys: A Novel by Elizabeth Strout
Beautiful Ruins: A Novel by Jess Walter
Behind the Beautiful Forevers by Katherine Boo
Gone Girl: A Novel by Gillian Flynn
Racketeer by John Grisham
A Casual Vacancy by J.K. Rowling
And the Mountains Echoed by Khaled Hosseini
Flight Behavior by Barbara Kingsolver
Dear Life: Stories by Alice Munro
The Art Forger: A Novel by B.A. Shapiro
Death of a Chimney Sweep by M.C. Beaton
Thomas Jefferson: The Art of Power by Jon Meacham
Round House by Louise Erdrich
Cuckoo's Calling by Robert Galbraith (aka J.K. Rowling)
Life After Life: A Novel by Kate Atkinson
Top 15 Authors in Circulation
M.C. Beaton
John Rhode
Mo Willems
Rosemary Wells
Alexander McCall Smith
Peter Robinson
Donna Leon
Martin Walker
Michael Connelly
Agatha Christie
J.K. Rowling
John Creasy
Graham Greene
Cynthia Rylant
Ruth Rendell